SEMINAR > Seminar on Energy Conservation and Management: Current Trends and Future Opportunities (20th December 2016)
20th December 2016
Energy conservation week was celebrated in SIES at Nerul Campus with a half day seminar on 'Energy Conservation and Management: Current Trends and Future Opportunities organized jointly by SIES Indian Institute of Environment Management, SIES Central Purchase Department and SIES (Nerul) Institute of Comprehensive Education on 20th December, 2016 in the SIES -SOP Auditorium. Mr. S.V.Viswanathan, Joint Honarary Secretary, SIES was the Chief Guest of the function. Shri Shirish Deshpande of Maharashtra Energy Development Agency, Mr. Gautam Handa of Fourth Partner Energy, Dr. Yogesh Shinde of Code Greenn was the guests of honour. The seminar was sponsored by MEDA, Code Greenn and Fourth Partner Energy. Mr. S. V. Viswanathan in his lecture emphasized the role of resource conservation and environment management for sustainable development. A lecture on the efforts of SIES group in energy conservation and implementation of renewable energy was delivered by Mr. C. V. Goplakrishnan, Director, Central Purchase Department.
Mr. Shirish Deshpande in his presentation lamented that there is growth in building construction in our country with no adequate consideration for energy conservation. He said that by improving building design and efficiency of appliances, the energy consumption can be substantially reduced without compromising on thermal comfort of the inhabitants.
Mr. Gautam Handa talked on the theme 'Harnessing energy through Renewable Energy sources'. He talked about roof top solar panels and their role as an important renewable energy source. He said that with the encouragement given by present government and technology improvement, the solar panel costs are continually decreasing for the last 3 - 4 years. Dr. Yogesh Shinde gave a presentation on 'Introduction to Energy Efficient Devices'. He chose to talk on the subject of energy optimization in cooking and heating devices. He said that the current cooking devices like pressure cooker operate only at 20% energy efficiency. He explained the reasons for the low efficiency by way of basic heat transfer concepts, viz., conductive, convective and radiative mechanisms.
Dr. Vidhya Satish, Director SIES Institute of Comprehensive Education briefed about the activities of her institute before a skit on energy conservation and management presented by the students of SIES (Nerul) Institute of Comprehensive Education. Mr. S. Gopalkrishnan, Chief Manager, Central Purchase Department, SIES delivered vote of thanks.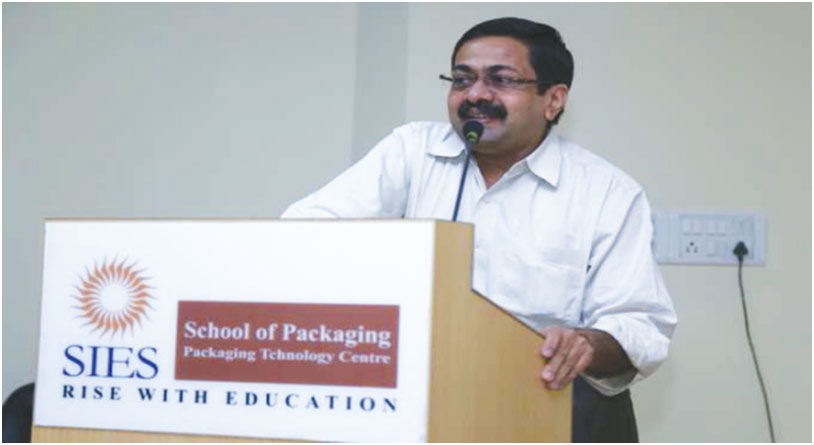 Lecture by Dr. Shirish Deshpande on Energy Auditing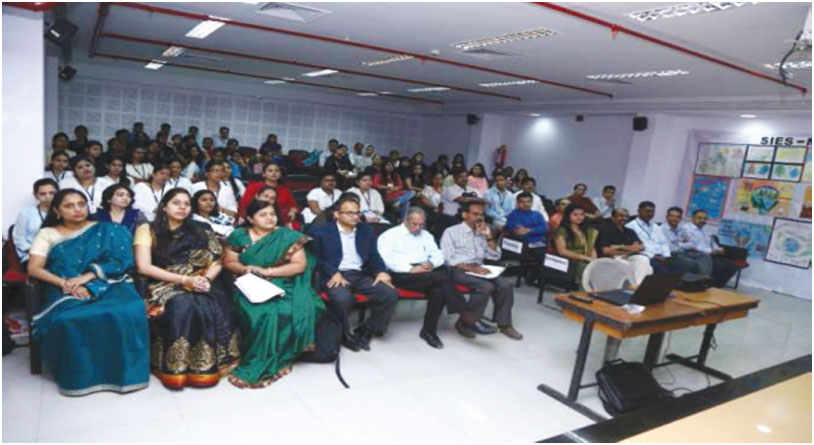 Audience during the seminar